I went to the store yesterday and bought a loaf of bread. Today I opened it to make a sandwich. This is the best slice in the loaf.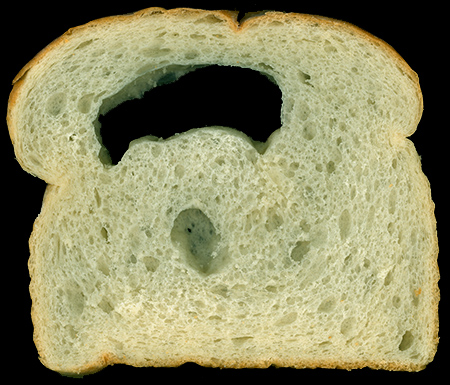 I lost my
Griffin Headphone Adapter
a couple of weeks ago. Without it, I can't listen to music on my iPhone through my car stereo. I looked everywhere for it. Today I found it sitting in my driveway.