I was sorting through some old books when I found this wonderful little set of 1956 Ace duo paperbacks by Phillip K. Dick. It's hard to believe these cheap 35 cent novels are rare first editions.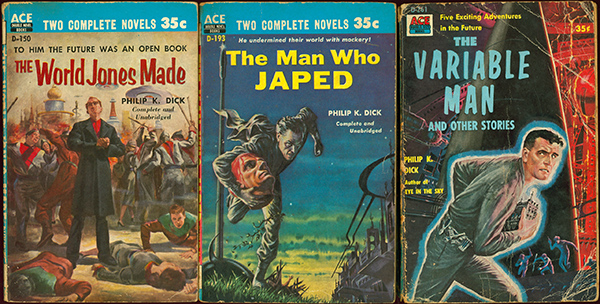 The books are "duos" because they are two complete novels in one book. You flip them over and on the back there's an entirely different cover and a different novel. These cheap pulp paperbacks are so fragile I couldn't possibly read them, the binding would splinter into pieces if I just opened them up. But I do recall reading "The Man Who Japed" about 20 years ago when these books weren't so fragile, it's hilarious, and oh that cover art and tagline, "
He undermined their world with mockery!
"